Charter Services from nashville > south Bend> Nashville
We have sourced three beautiful aircraft options for your upcoming trip to South Bend from Nashville. Below are the details regarding the aircraft and the flights. Please review the aircraft information and images below.
Please contact us to book an aircraft or for any assistance we may provide:
booking@airvel.com
Tracie: (352)220-0141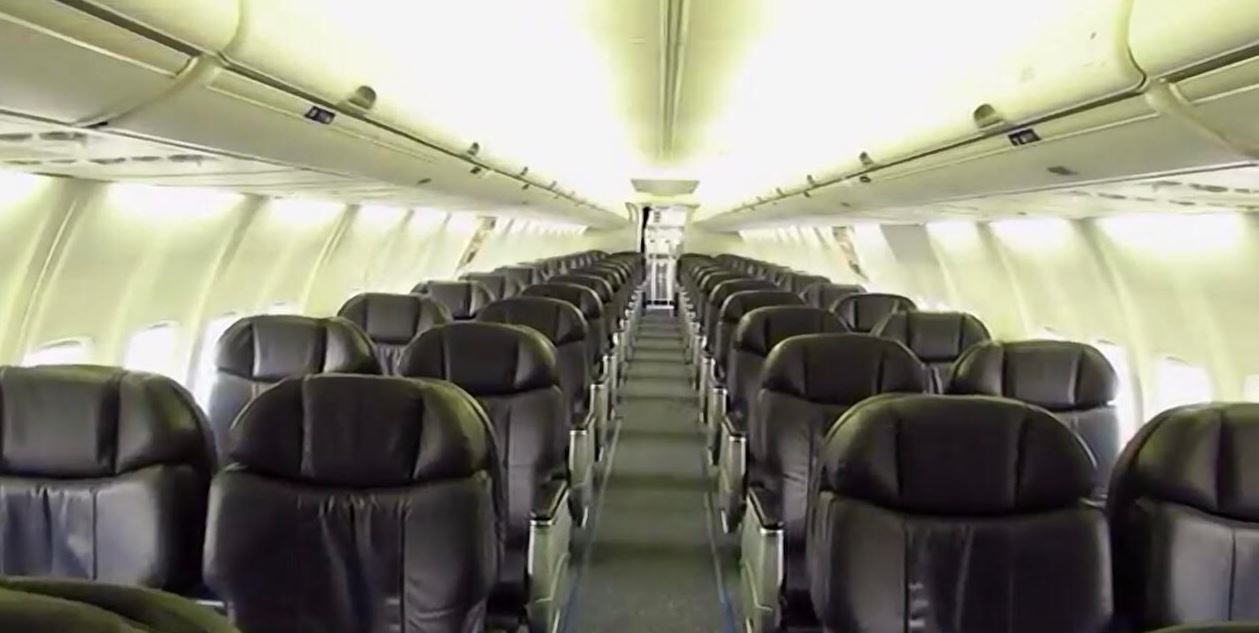 Option 1: 737-700
Departure: OCT 20, 2018, 5:00 PM
Estimated Time EN-ROUTE: 1:11
Passengers: 50
Price: $220,745
Option 2: 737-200
Departure: OCT 20, 2018, 5:00 PM
Estimated Time EN-ROUTE: 1:11
Passengers: 50
Price: $89,665
Option 3: Dornier 328 (x2)
Departure: OCT 20, 2018, 5:00 PM
Estimated Time EN-ROUTE: 1:18
Passengers: 50
Price: $57,605
(both Aircraft)
About the Airvel Air Charter Marketplace
Airvel is a two-sided marketplace similar to Airbnb. Customers can easily shop, book and manage charter flights.

Instantly search thousands of FAA licensed charter aircraft nationwide.

No membership or pre-pay requirements…ever.

Outstanding customer service. While technology is a key part of Airvel, great customer service is at the forefront of the business's focus. Airvel has dedicated customer support staff that focus on providing the best experience possible.

Easily manage booked trips through your Trip Management page.

Airvel Strategic Partnerships provide upgrades, amenities, and special event access.
Trip Management for Air Charter
Airvel has created an online trip management system. A dynamic trip management page is created instantly for each flight. This customizable page includes flight details, passenger management, aircraft images, private terminal information, air charter operations details, and maps.
The trip page also includes functionality that allows others to join the flight via email or direct messaging. When invited, a passenger registers for an account and indicates that he or she will join the flight. Customers have the option to book the entire aircraft or share the cost with other passengers.
Private Air Charter Safety Standards
At Airvel, your safety and security is paramount and we will never waiver from our commitment to the most stringent standards of private air charter safety.
That's why we only partner with trusted part 135 operators who meet our strict requirements for risk management and passenger safety best practices. With the help of industry-leading third-party auditors, we screen operators, aircraft and pilots using a variety of metrics to ensure they meet and exceed our standards.
FAA, WYVERN, IS-BAO AND ARGUS
As part of our flight management process, we partner with Wyvern and Argus to verify critical information about part 135 operators including:
Adherence to applicable FAA regulations and certifications

In-depth historical safety analyses

Pilot background checks, experience and training certifications

The results of rigorous on-site audits of their fleet

Liability insurance coverage

Emergency response planning and training

Flight department training and certifications

Maintenance records
Airvel also has a mobile app to make booking air charter even easier.